Coolest Photos You Won't Believe Are Not Photoshopped
Today, you may see a person flying in the air or maybe doing some crazy things which are not possible in reality.
Thanks to Photoshop things like these have been made possible, and sometimes they go beyond your wildest imaginations and creativity.
However, not every creative photo is photoshopped either. In fact, there are some real pictures that have never been photoshopped, but it looks like they are.
The timing and science behind these photos has made them very rare. Be it a woman flying through a window, or a beheaded horse towing a cart, every one of these incredible photos is real.
The Zebroid or Zorse's mother is a zebra and her father is a horse. She probably won't be able to reproduce herself since equine hybrids are infertile.People have been cross-breeding zebras and horses since colonial times, but Eclyse's coloring is unusual for such hybrids. With her über distinct makings, it's really hard not think she's a Photoshop mock-up. | Image source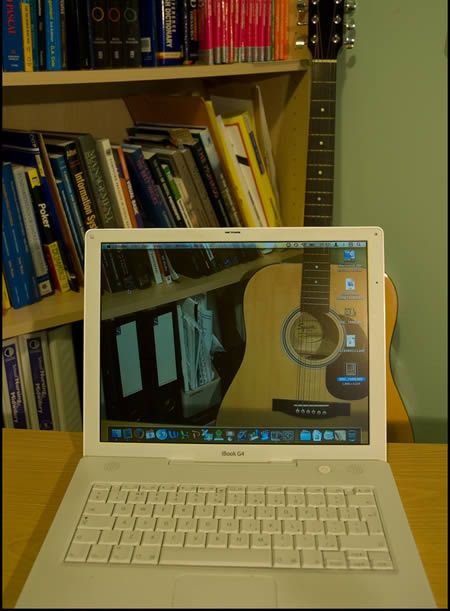 Another office shot. Image has been sharpened but what you see is what came out of the camera. No Photoshop trickery. | Image source
Big hand, little city
Taken from the window of my friend Claude's apartment | Image source
NOT photoshopped! the horse turned his head & i almost fell over laughing. | Image source
"39GeorgeV" is an urban surrealism manifesto. It shelters the renovation of an Hausmannian building during year 2007.
It's a life-size photographic work based on the original building, printed on canvas, enhanced with bas-relief. | Image source
Li Wei Art. | source
It looks Photoshopped, but this Magic Tap fountain actually has a pipe hidden in the stream of water. A clever idea, though not as impressive as my sawing a woman in half illusion. For extra realism I actually saw the woman in half. I think I'm wanted in like eight countries. | Image source
The left-hand side is a mirror, and the right-hand side is clear glass, with Alisha standing on the other side. | Image source
Falling Up. This is not photoshopped. | Image source
Dean Potter's solo walk at Taft Point in Yosemite by Photographer Jeff Cunningham. | Image source